Wheelchair Transport Services in Sarasota FL and Bradenton FL
For transportation services that cater to those with specific medical needs, turn to Doctors Transport Service in Sarasota, Florida. Whether you are elderly or have limited mobility, our staff is glad to take you to and from your appointments.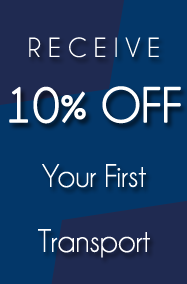 In Good Hands
All of the drivers that work for Doctors Transport Service are committed to providing clients with punctual medical transportation with a respectful, caring demeanor.
Our drivers submit to drug tests and background checks before working with clients. They are also trained in CPR. Our vehicles are kept safe by our staff of highly qualified mechanics.
About Us
Doctors Transport Service was founded 33 years ago in 1986 with the objective of offering assisted transportation with strong core beliefs, such as safety, dependability, and value. We have grown in accordance to these principles, and attribute our success to them.
Contact us to receive more information about our transport services in Sarasota, Florida.
Member: Florida Assisted Living Association- FALA | Sarasota County Aging Network | Manatee Aging Network